Our system now allows you to print your certificates out yourself. Please continue reading for step-by-step instructions.
To print your certificate, log in to the . From the main page, click "View my badges and certificates."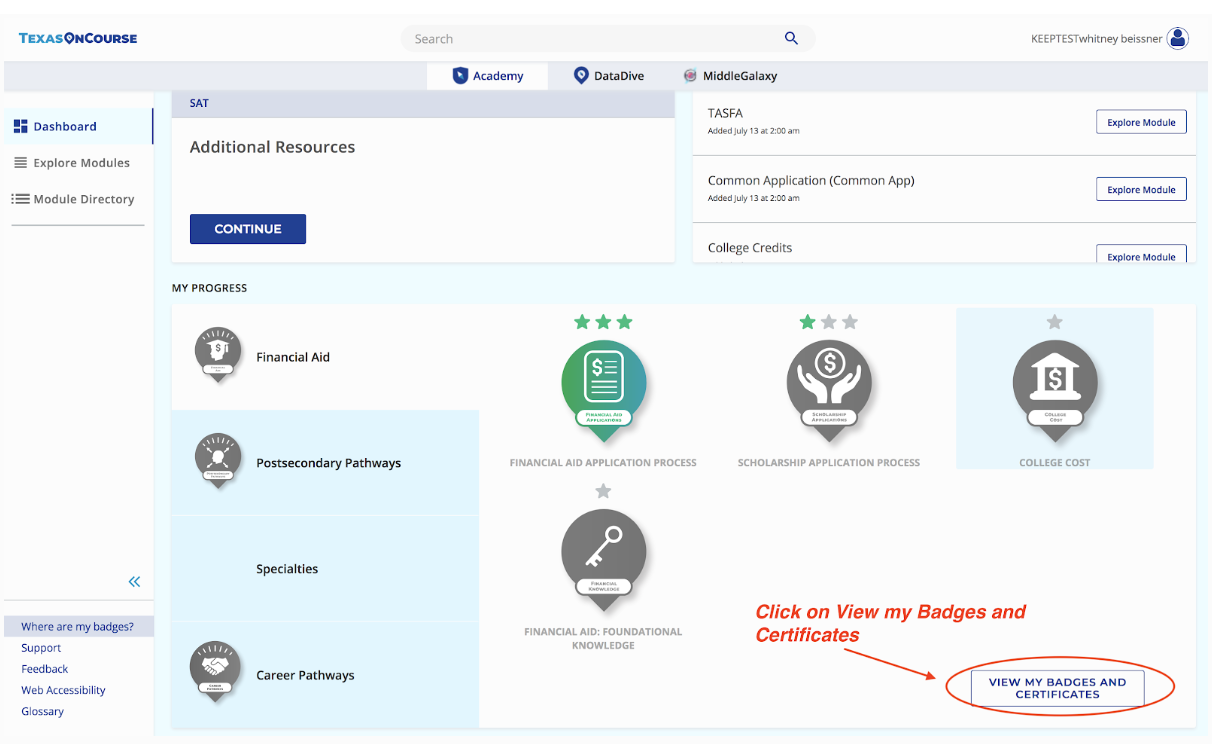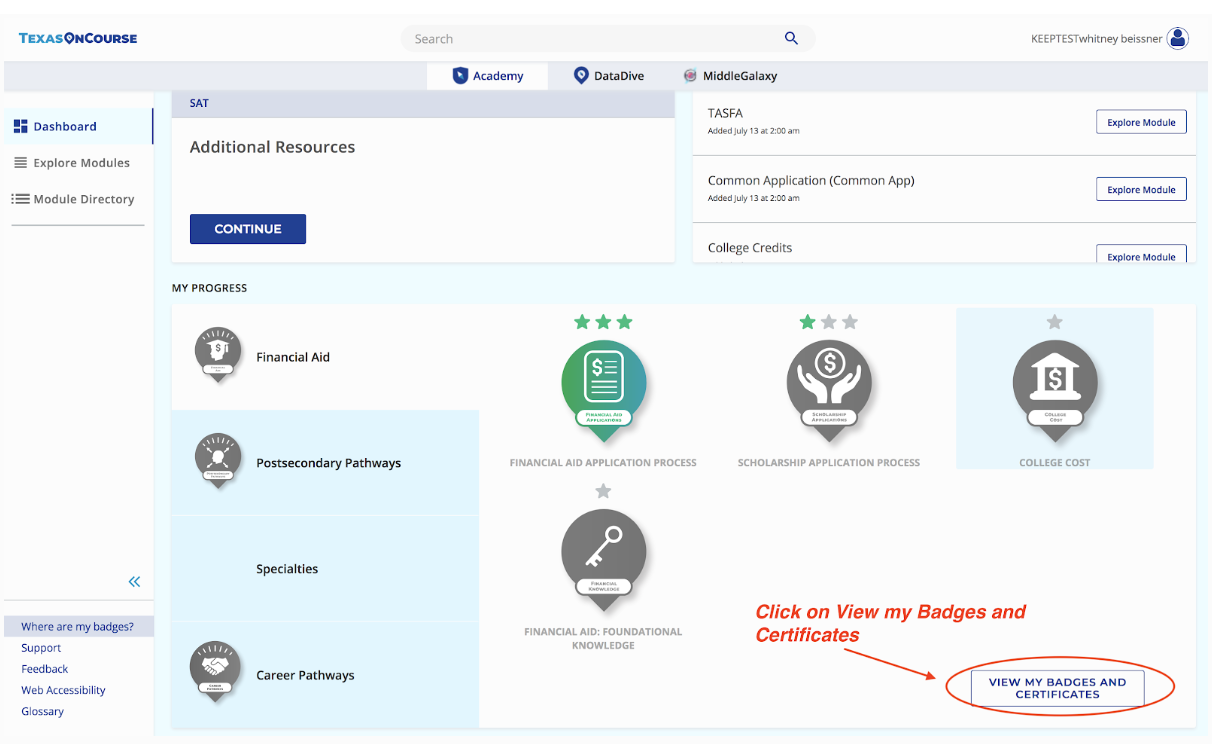 When the badge and certificate printing page opens, locate the certificate you'd like to print and click on "See older certificate versions."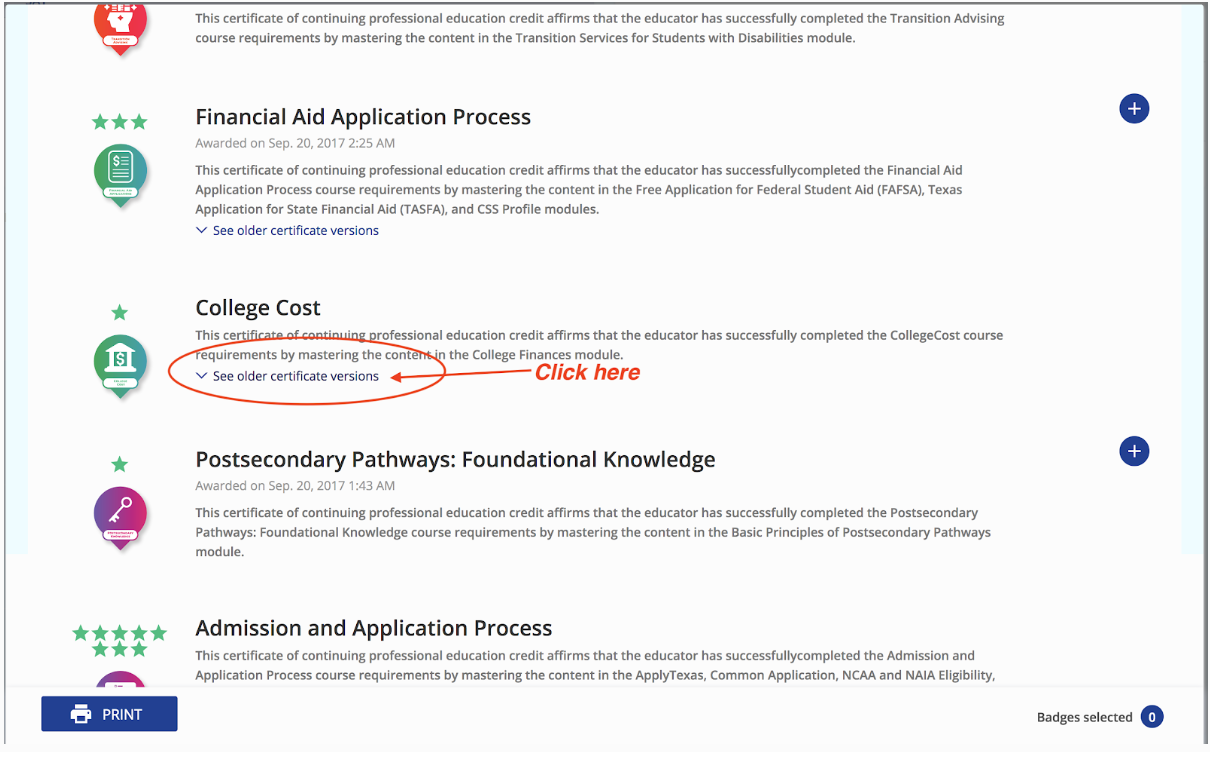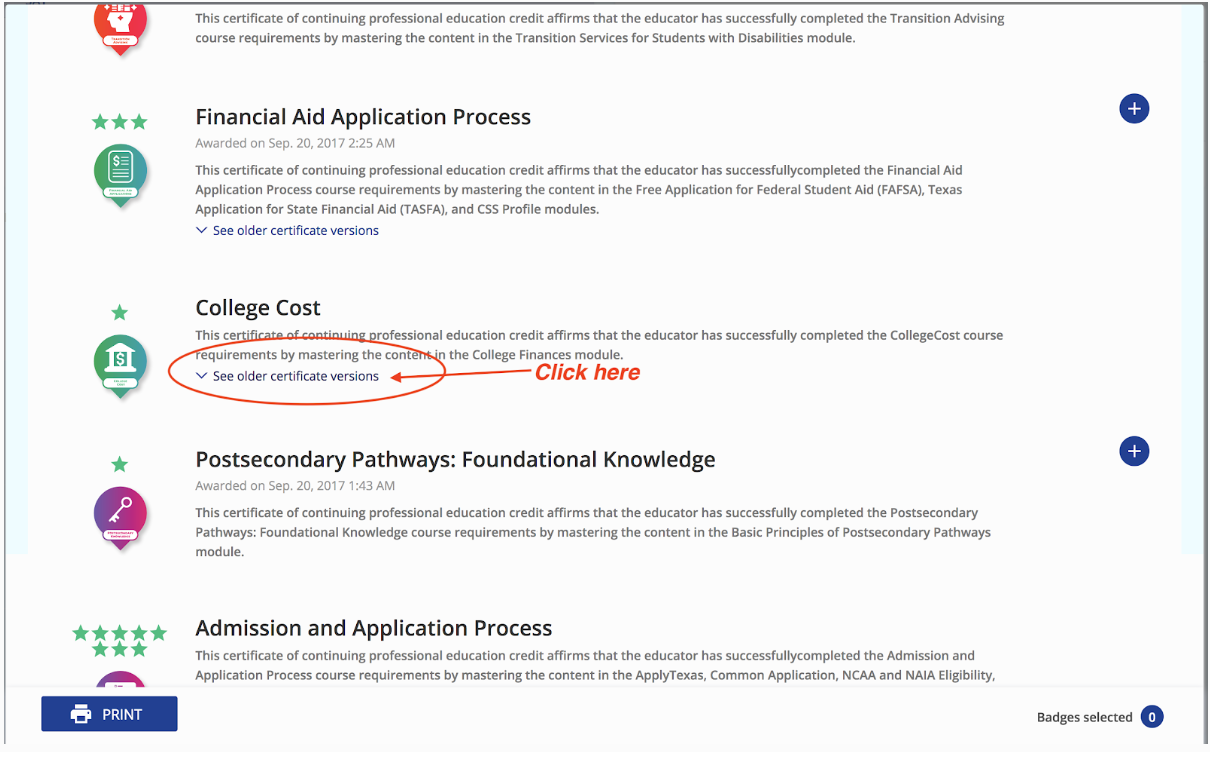 Once you have selected the certificate you'd like to print, click Print to print your certificate.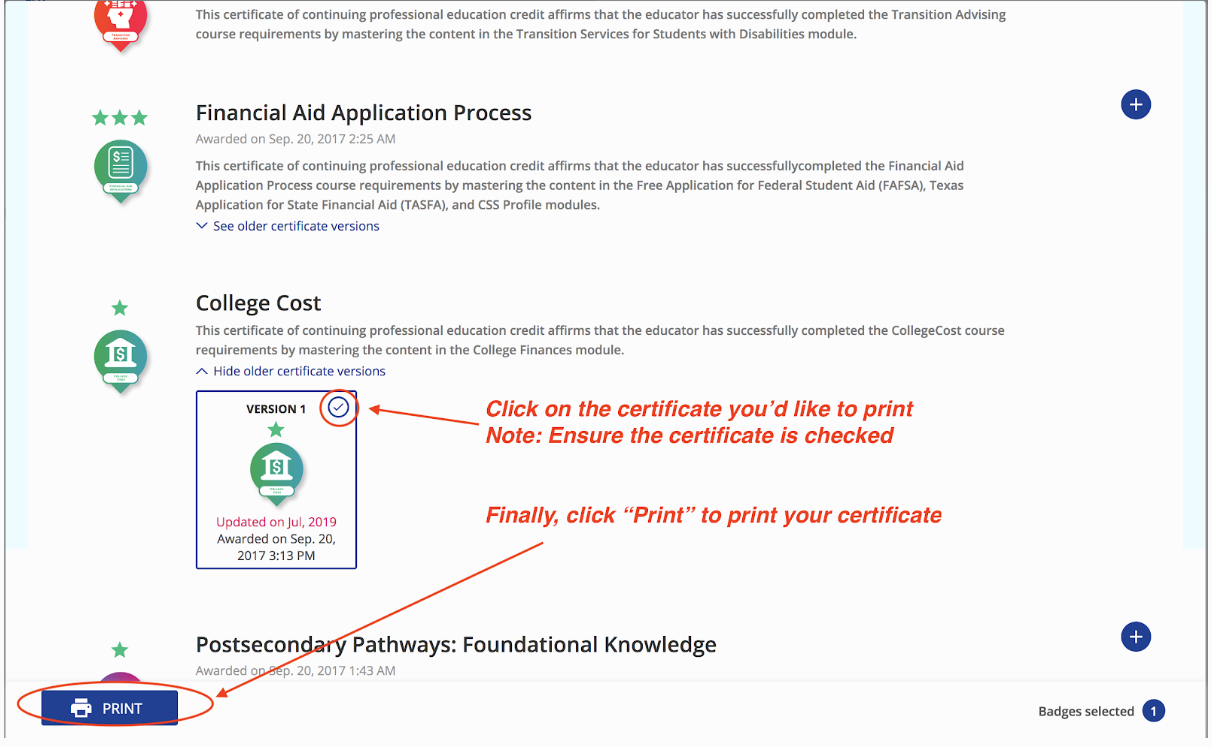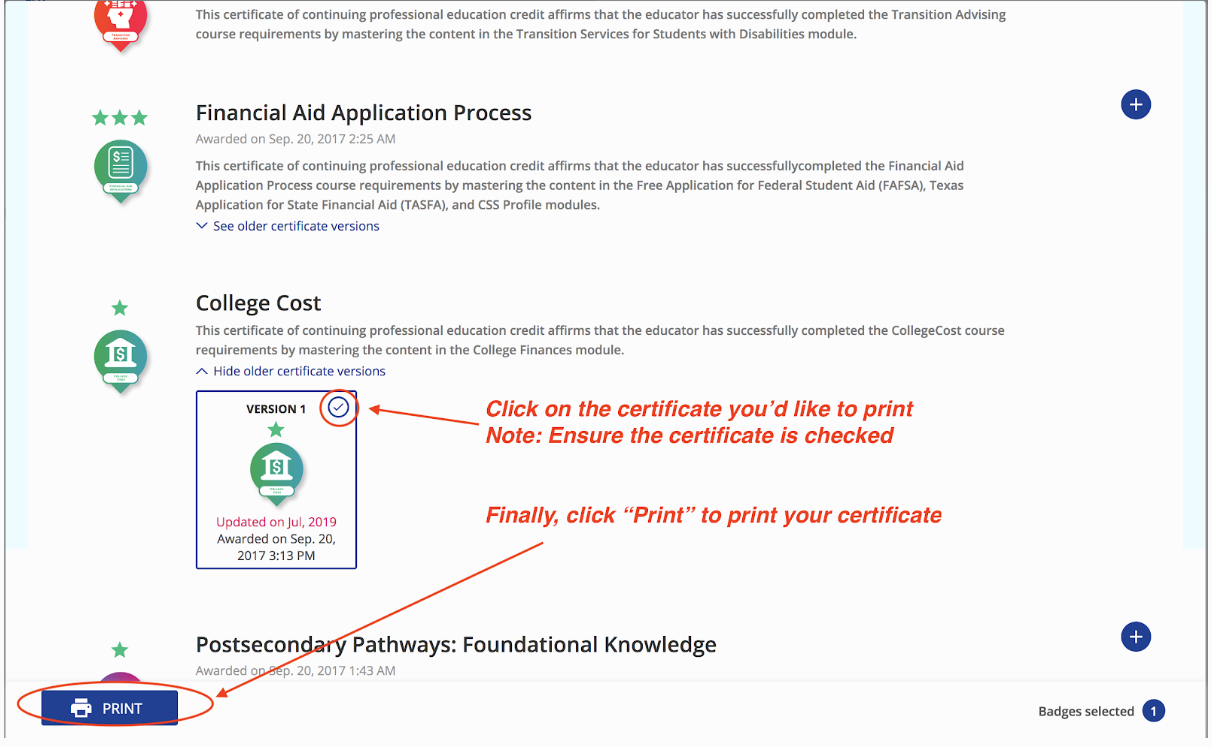 Please let us know if you have any questions or need additional assistance. Thank you for choosing Texas OnCourse!