DataDive is a great way to access different information about Districts, Schools and Regions. Here's how to access it.
First, head to the Texas OnCourse website: https://texasoncourse.org/tools/datadive, then, you can click the red button called "Access the Tool"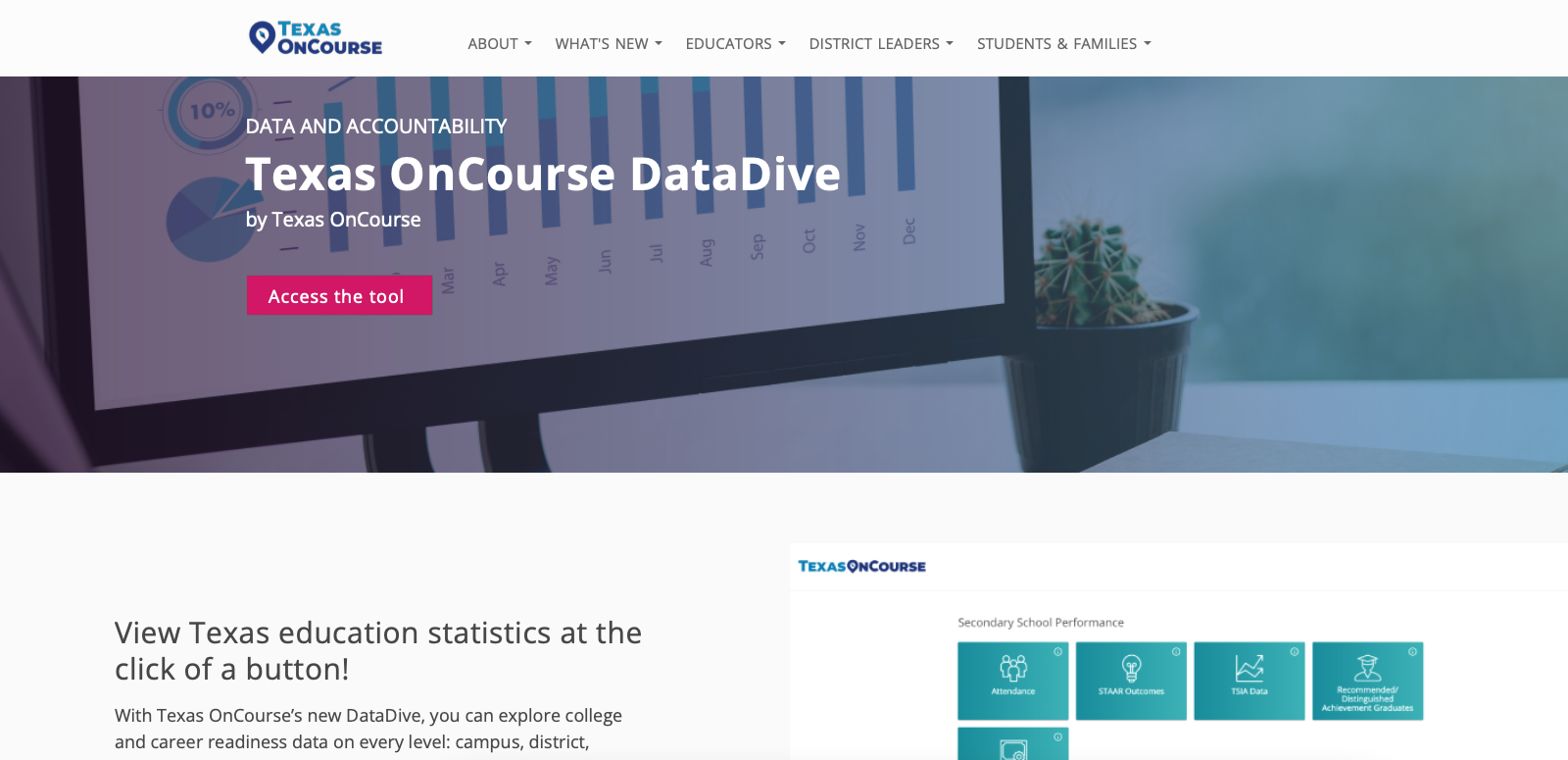 Once you access the tool, complete the brief registration form.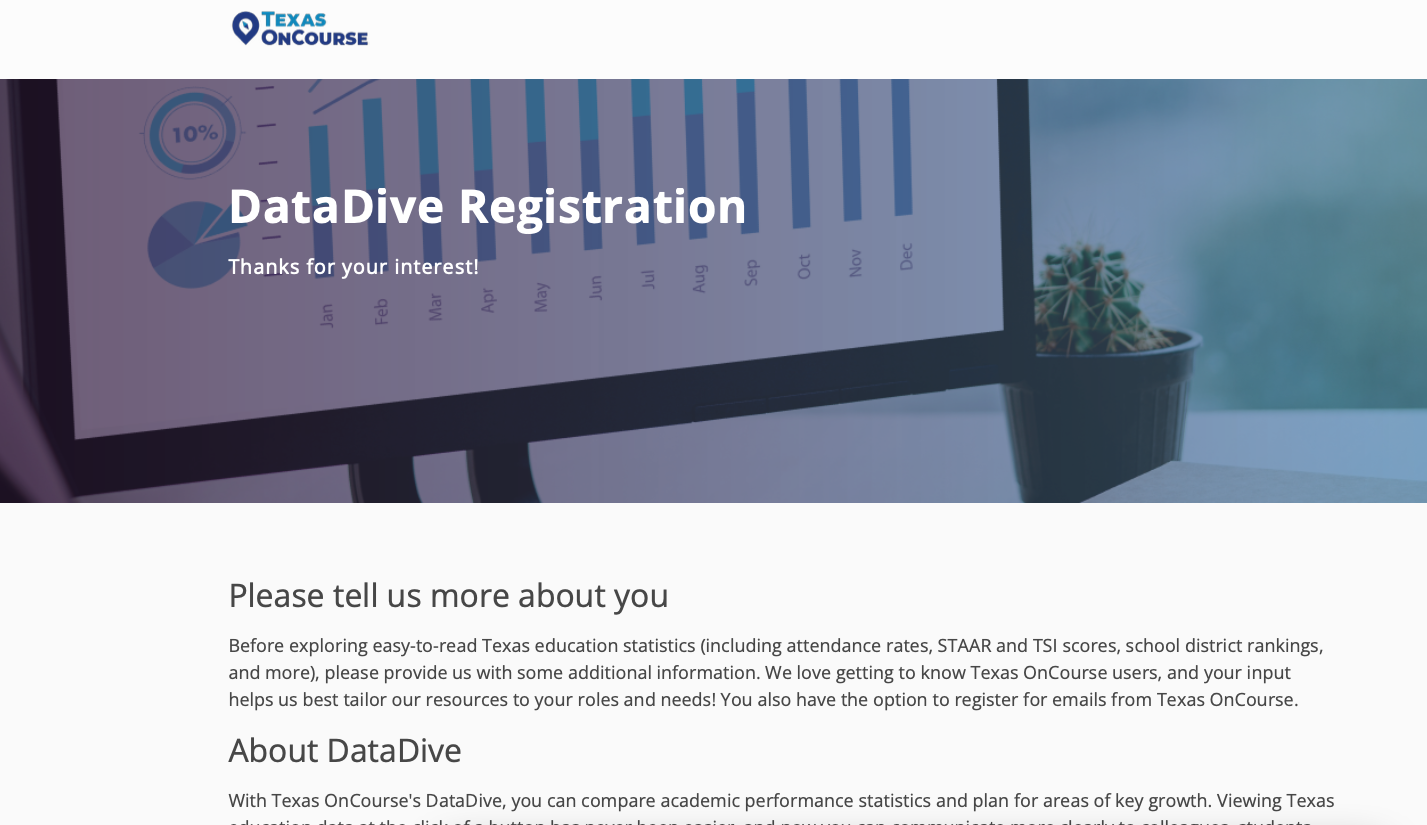 Once you have accessed the tool, bookmark the page so that you can get to it directly next time. We will also email you with a direct link.
Once you are in the tool, you can choose a type of data that you would like to view for your school (e.g., Attendance, STAAR Outcomes, etc).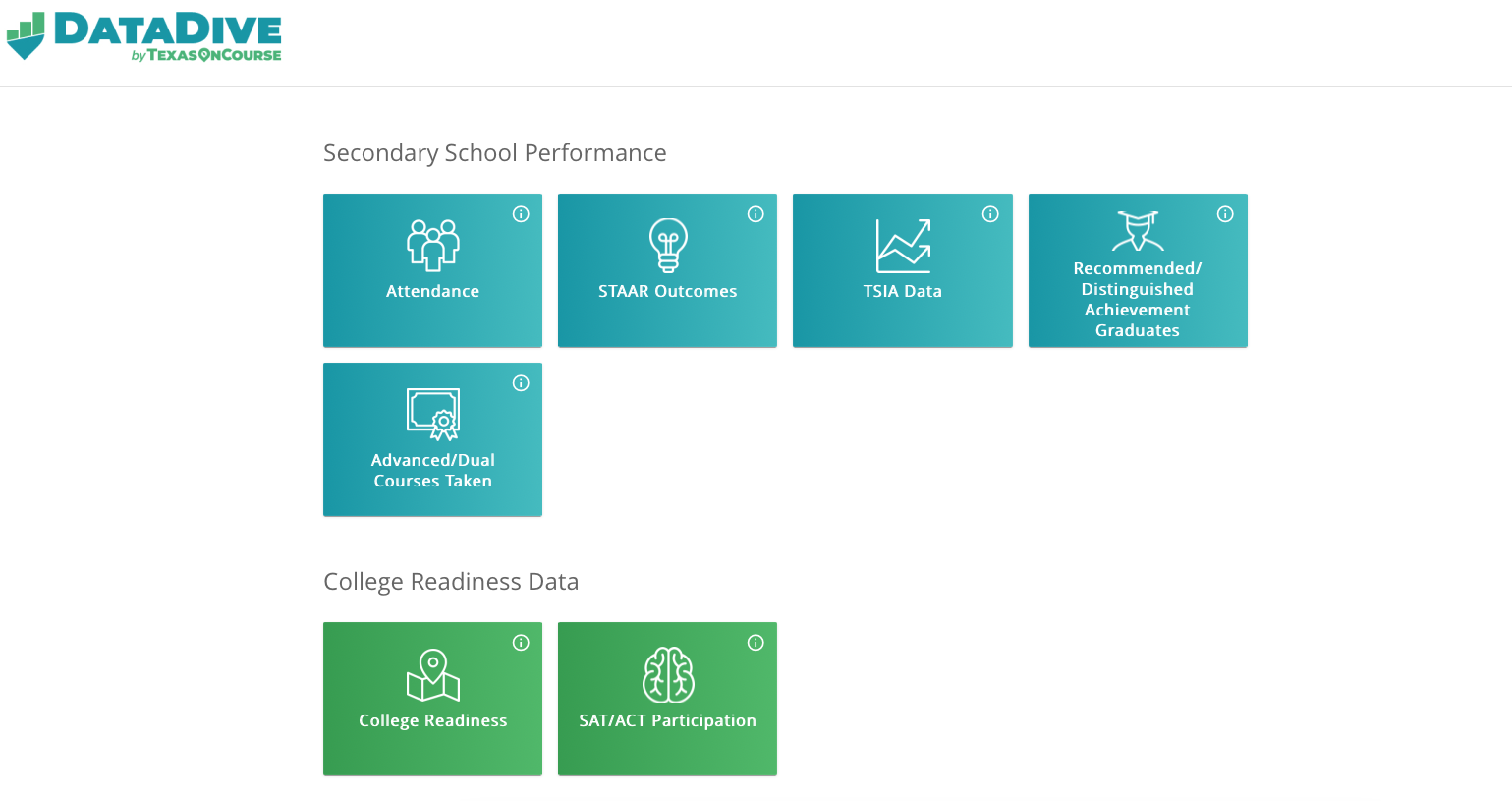 On the next page, choose districts, then campuses, and click Continue.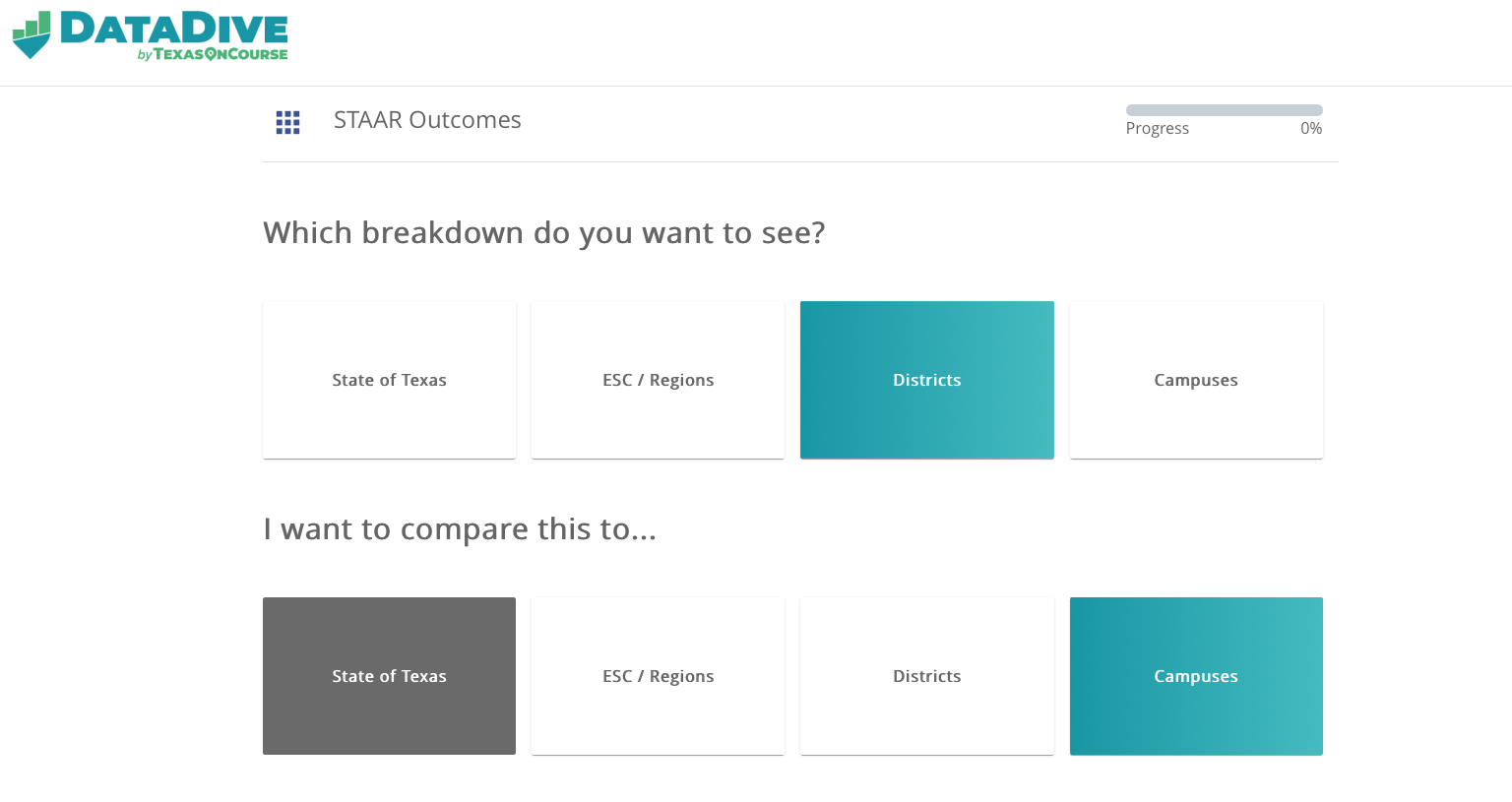 Select your district, then select continue.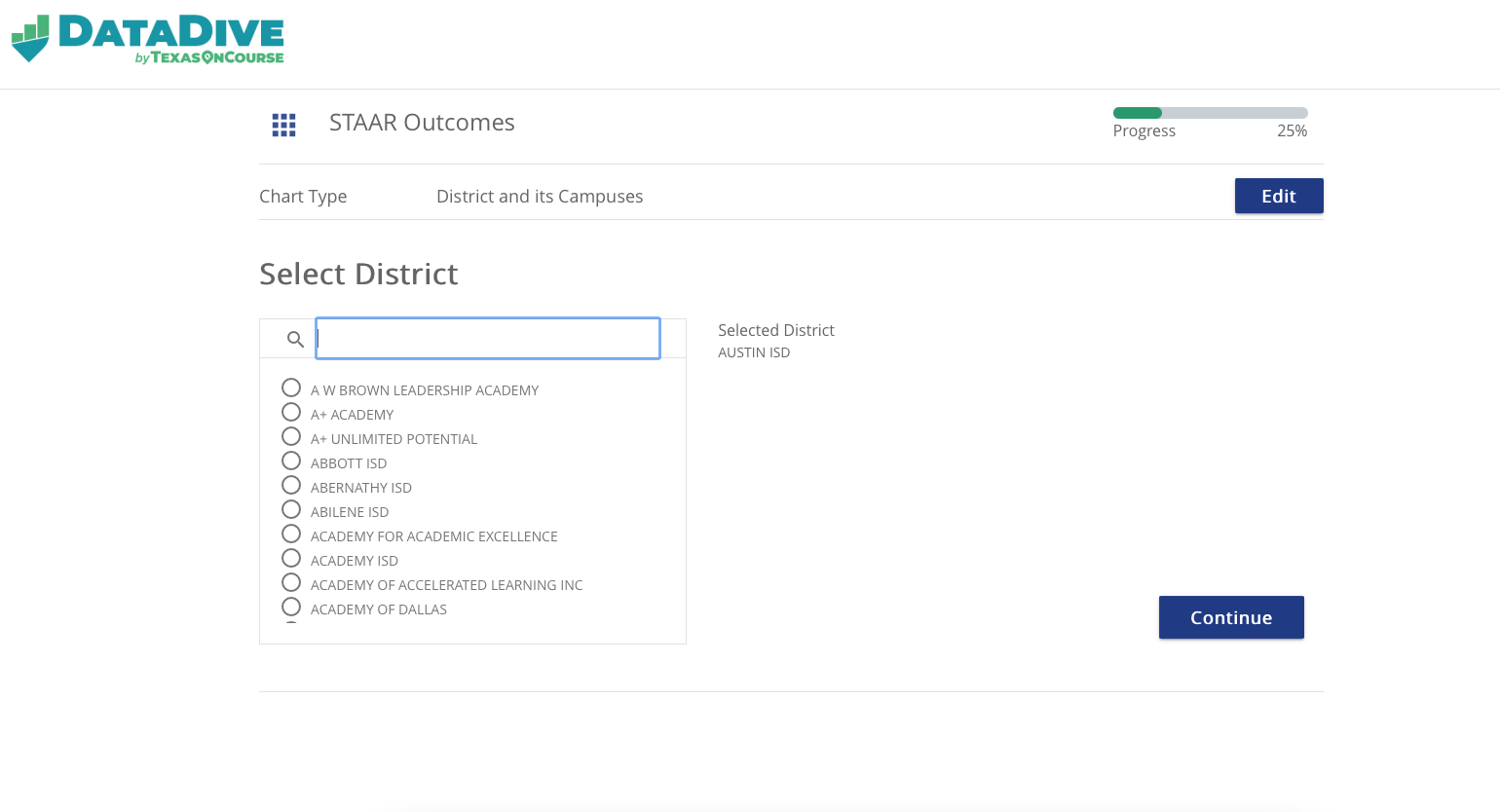 From there, you can then select your campus and click continue.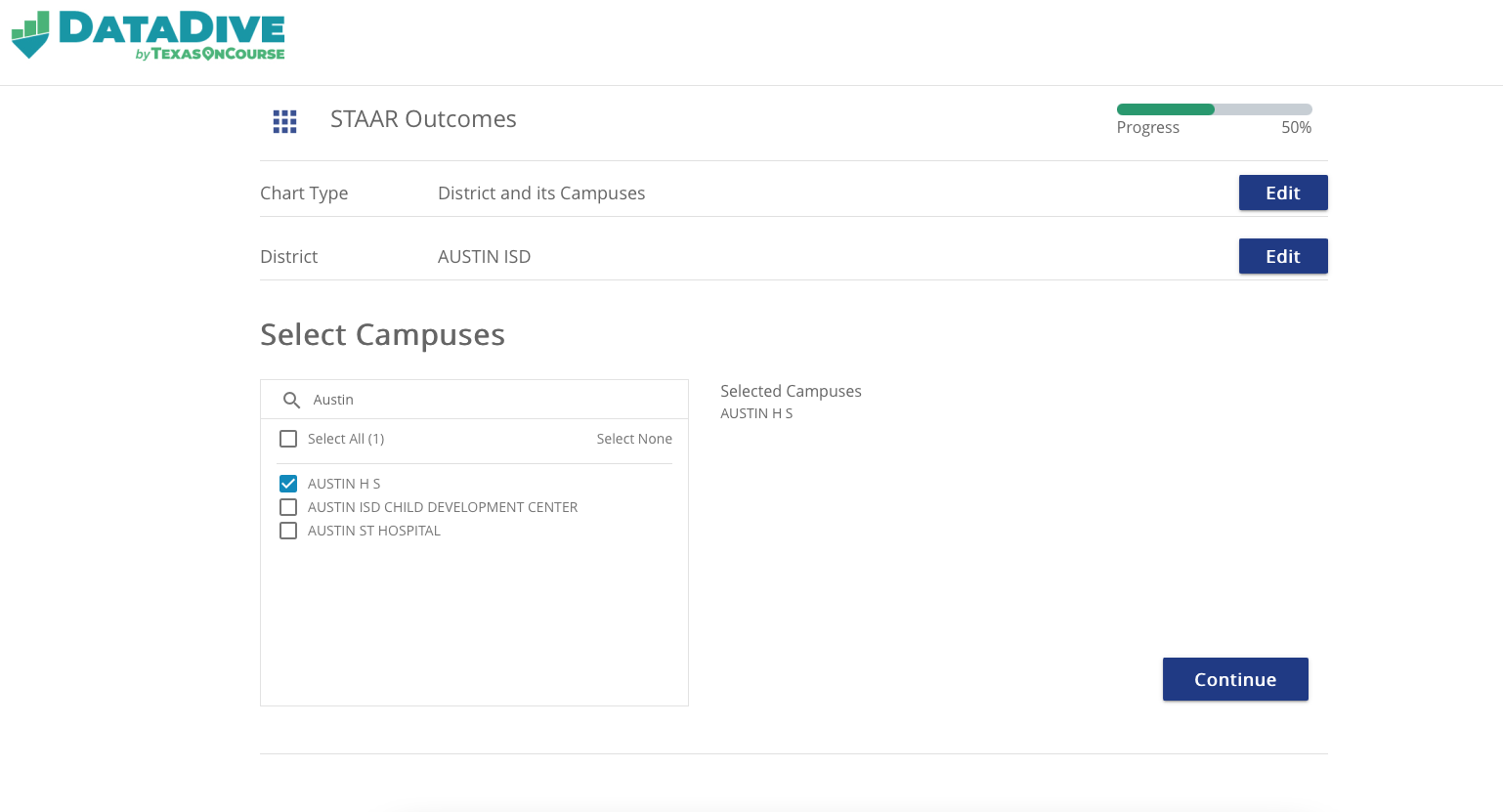 You may be asked to filter your search a bit, but you can select the Data that you want to see. It may look something like this: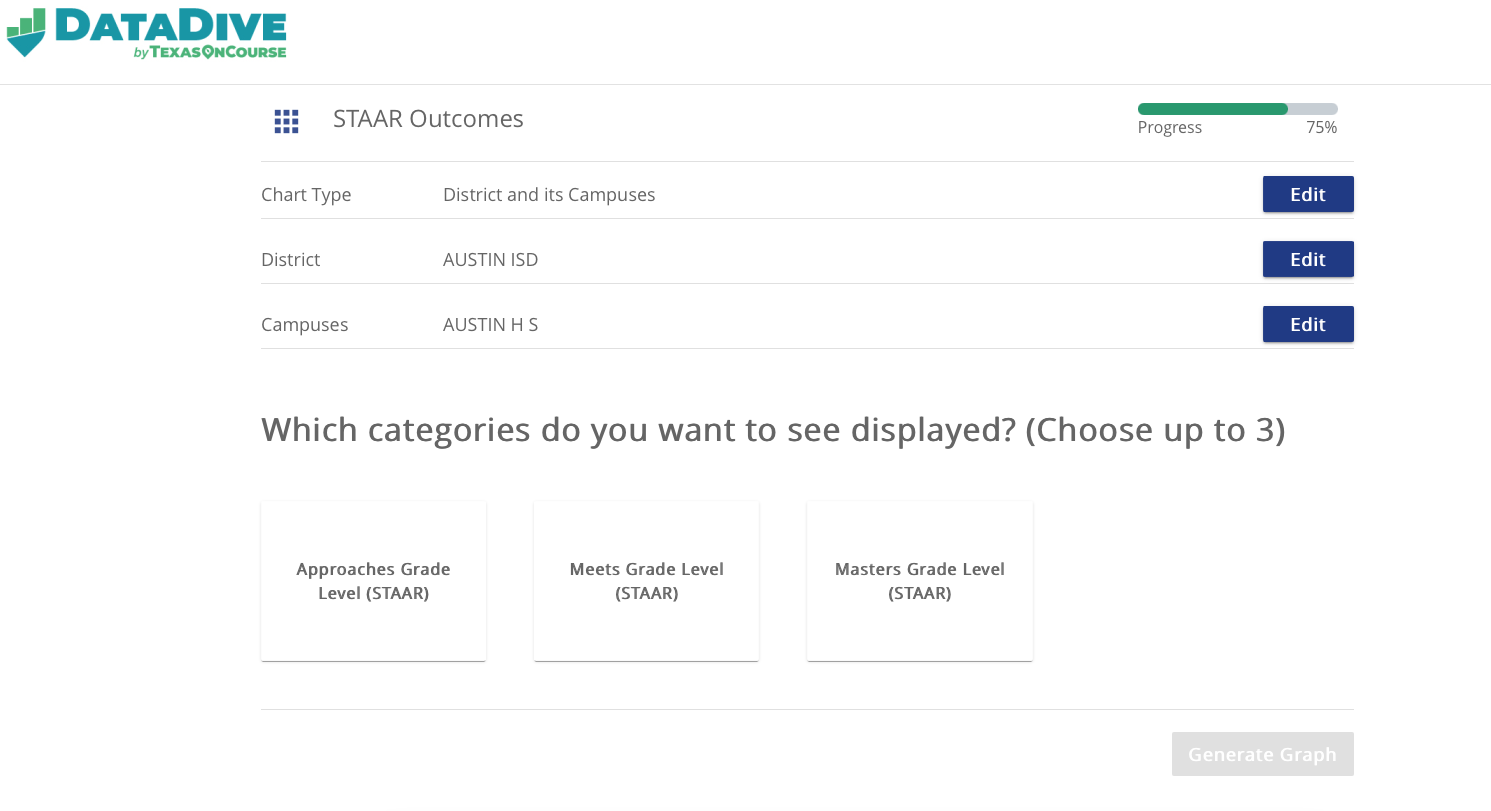 Click the blue "Generate Graph" button and it will take you to a page that is similar to this: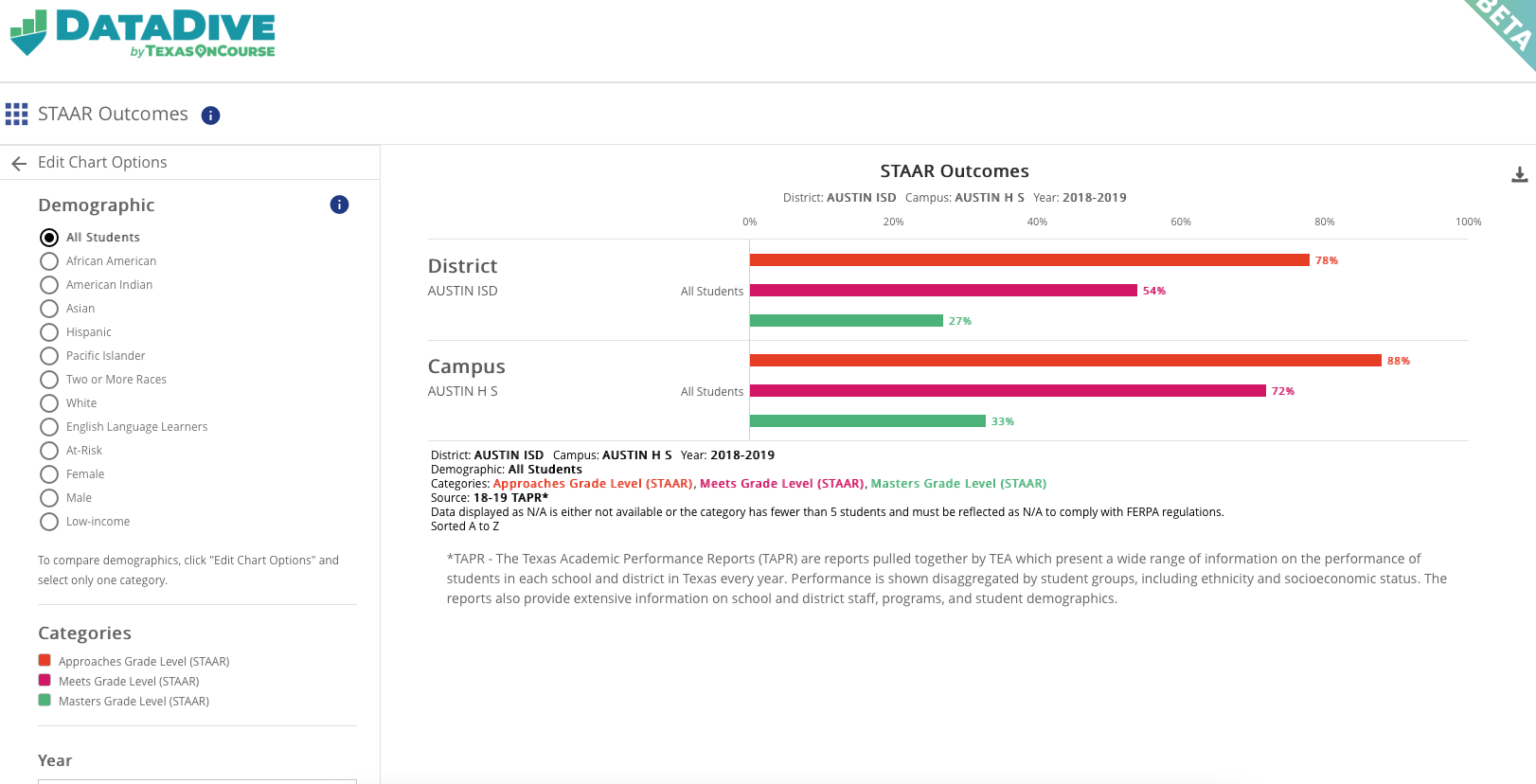 From here, you can filter by various demographics depending on the type of data you have selected. All your options can be found on the left hand side of the screen.
If you have any other questions, feel free to contact us through our Support Page (https://support.texasoncourse.org/kb-tickets/new)