Its important to check in with your progress towards graduation, so here's how to find your saved plan.
Fist head to MapMyGrad and click the sign in link at the top right.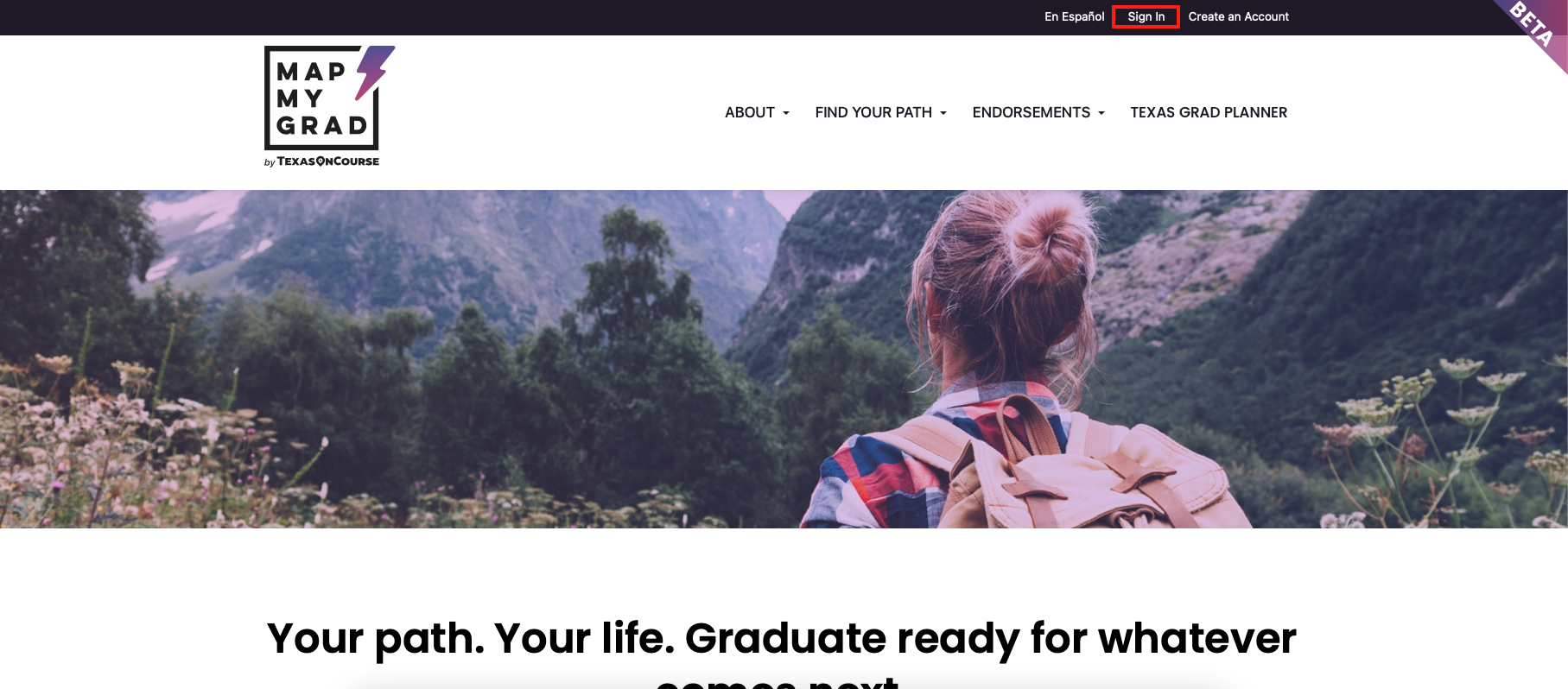 Then enter your credentials and click the Sign In button.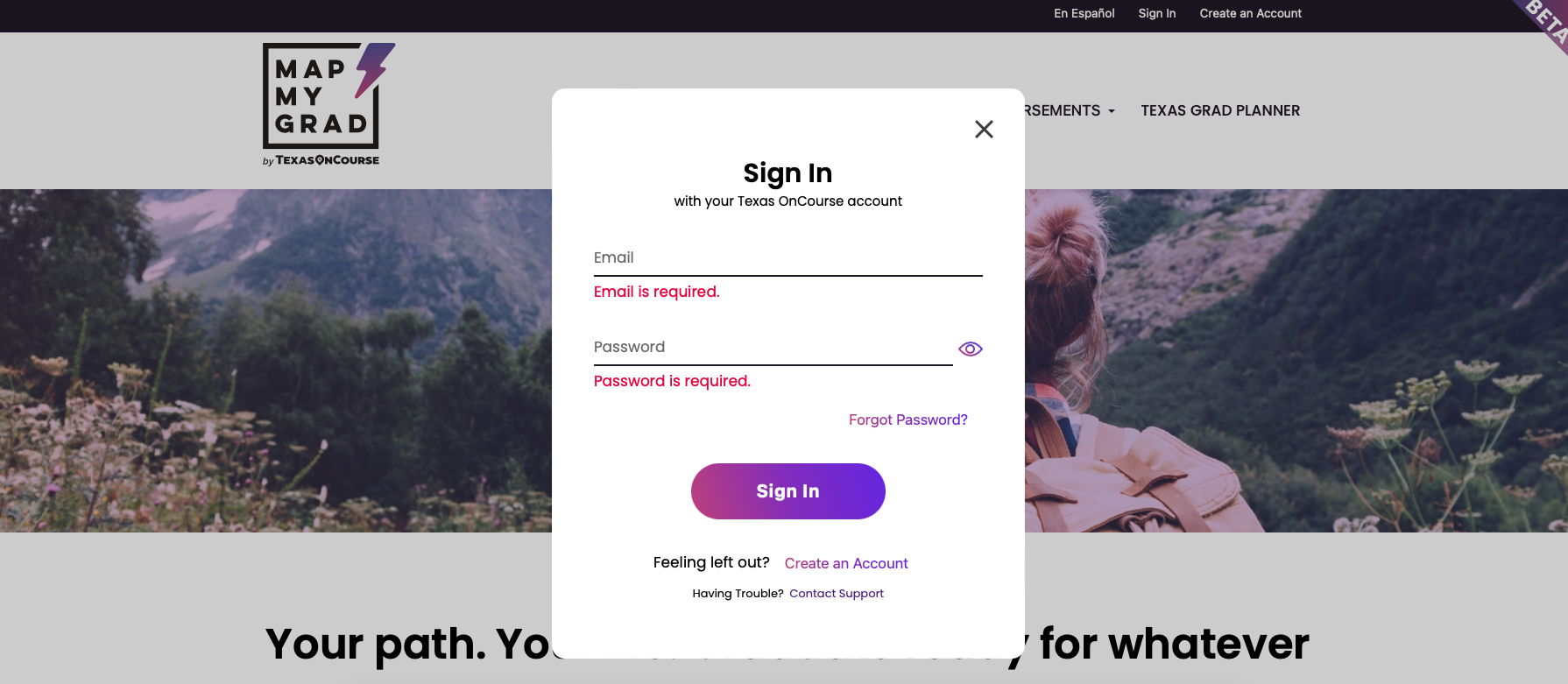 Then, if you look at the top right hand side of the screen, you will see a link that says "My Path"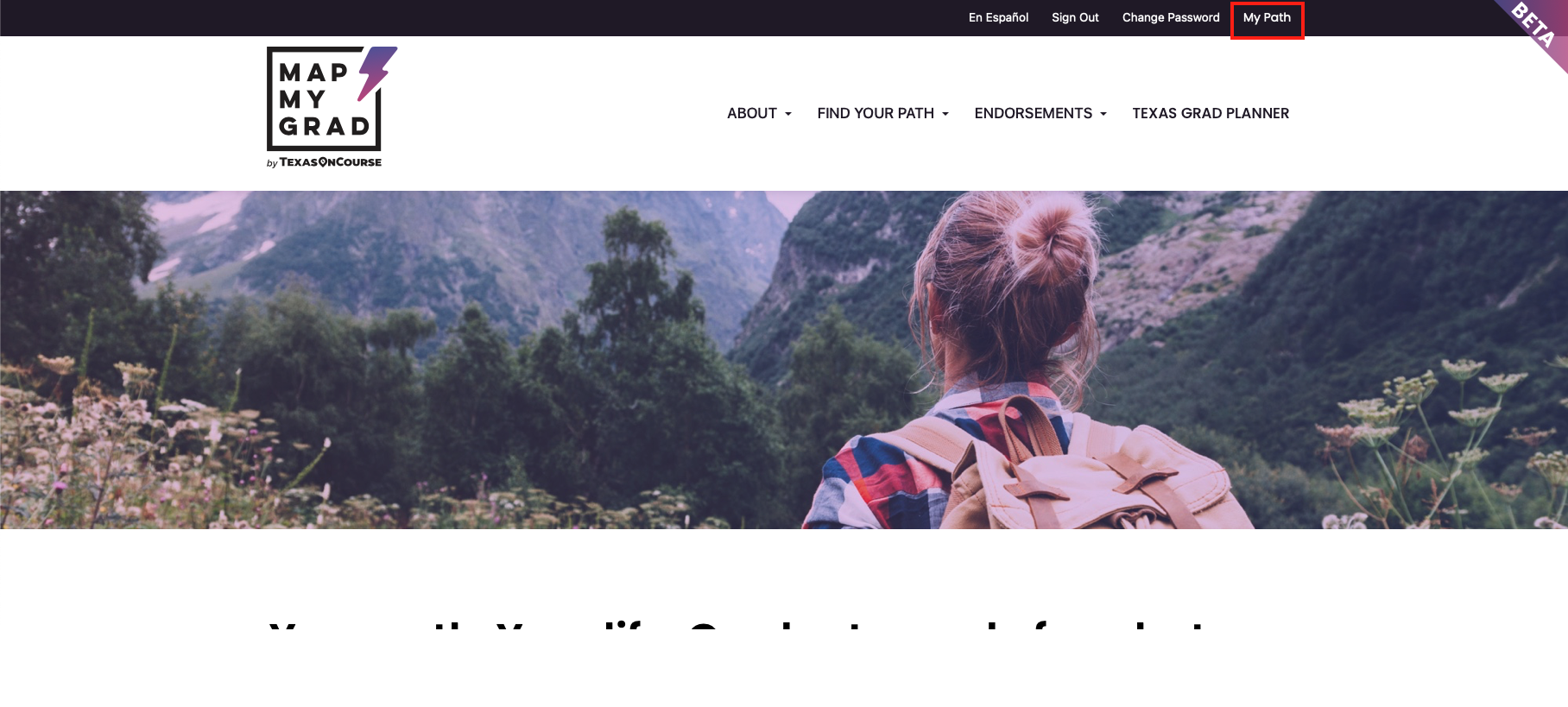 When you click on the link that says "My Path", you will be directed to your saved path for Graduation!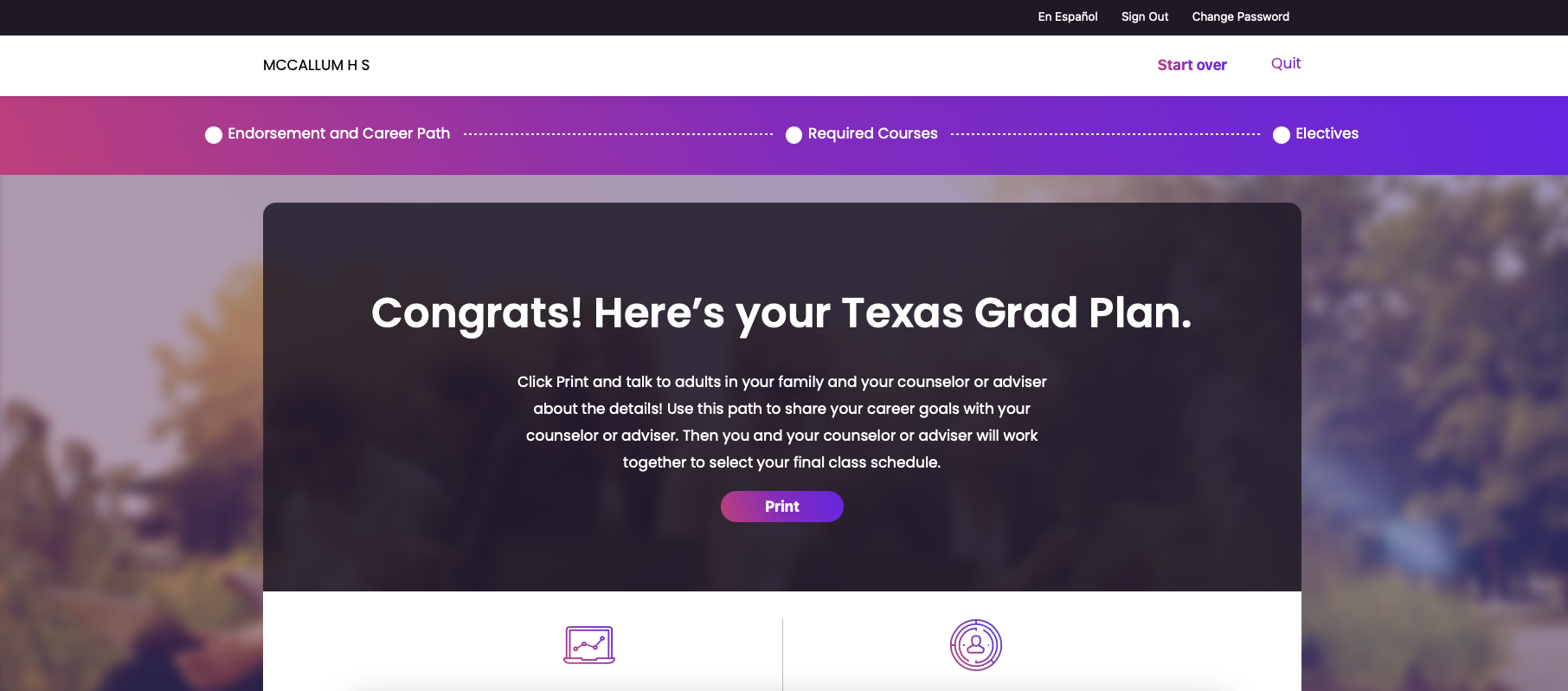 If you have any other questions, feel free to contact us through our Support Page (https://support.texasoncourse.org/kb-tickets/new)