Go to "Help" then Select "Texas OnCourse Tools"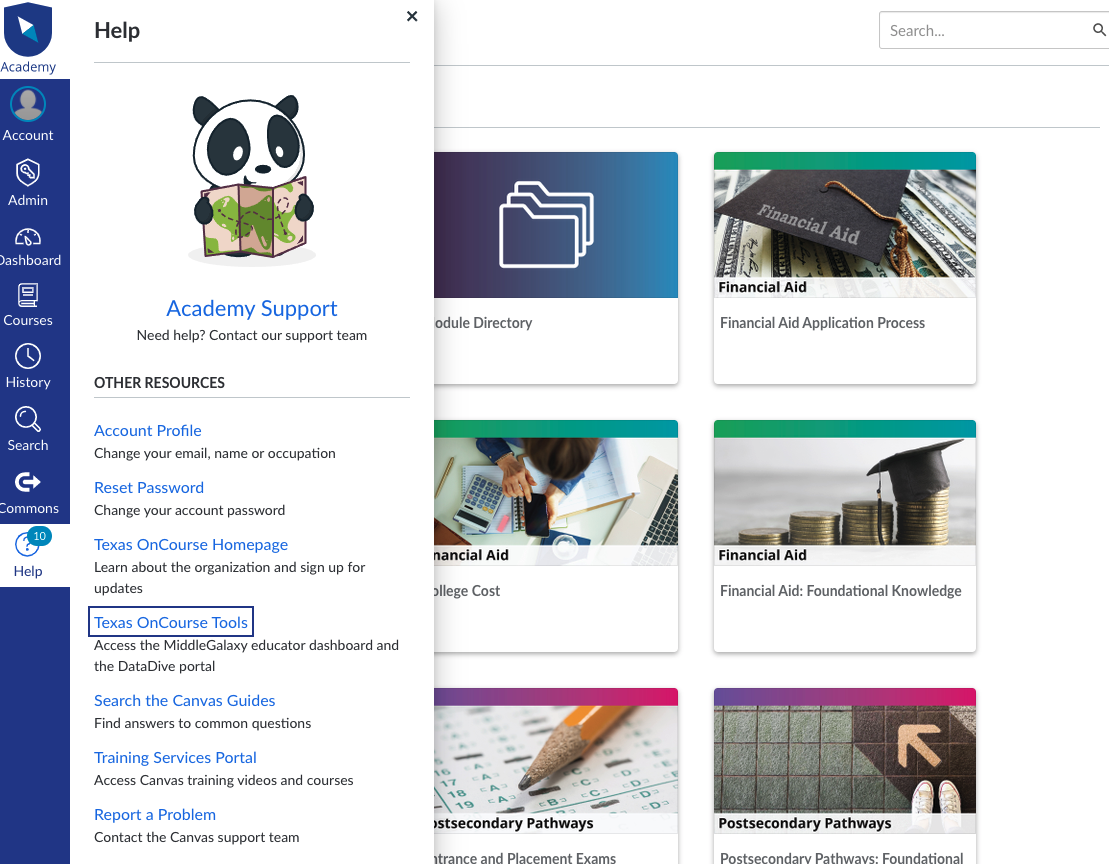 On the MiddleGalaxy educator dashboard, click the Create button.
Then click "Create" to generate a new class code.

You will be provided with a code (listed under Value) that you can share with students in your classroom. They will enter this code when they first log in to MiddleGalaxy.