Want to learn about our new tool to help teens get ready for college? Here's what you need to know!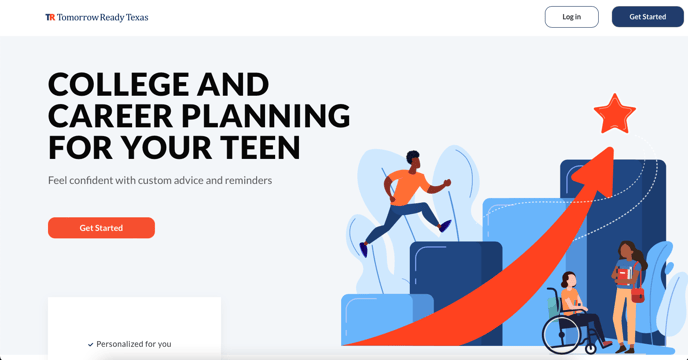 What is Tomorrow Ready Texas?
Tomorrow Ready Texas is a free college and career planning tool for parents and guardians of Texas teens. The site provides tailored advice and reminders to keep you and your student on track and ready for their next step!
Who is behind TomorrowReadyTexas?
Tomorrow Ready Texas was developed by Texas OnCourse (The Higher Education Coordinating Board) together with the Texas Workforce Commission.
Where can I access Tomorrow Ready Texas?:
Here's the link! https://tomorrowreadytexas.org
If you have any other questions, feel free to contact us through our Support Page (https://support.texasoncourse.org/kb-tickets/new)