At Texas OnCourse, we want to provide the most up to date information when we can. Our webinars are a great way of staying up to date.
Our Webinars can be found in two places:
If you scroll down a bit, you can see all of our previously recorded webinars.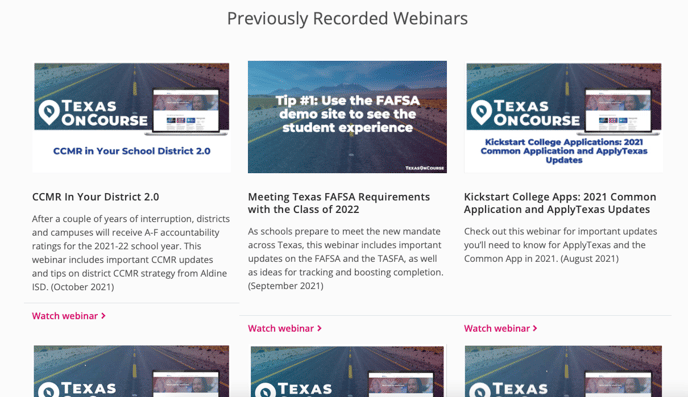 2. You can also find all of our webinars on Texas OnCourse's YouTube Channel: (https://www.youtube.com/channel/UC3AS2DJAl5CljNGpjnAojRA)
Note: This link will take you directly to YouTube. Check with your District Internet policy to see if you will have access to the webinars.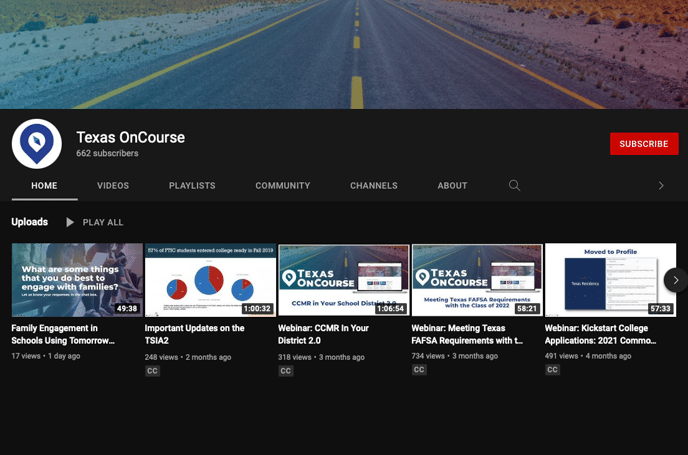 If you have any other questions, feel free to contact us through our Support Page (https://support.texasoncourse.org/kb-tickets/new)